"We Have to Continually Be Jumping
Off Cliffs and Developing Our
Wings on the Way Down."
Buzz Creating Specialists
Creative & Professional Design
Video Presentations & Original Audio
SOME OF OUR FAVOURITE PROJECTS
MAXIMIZE YOUR ONLINE CUSTOMERS
Our work gets attention, embodies your brand
and connects with your target audience.
You can be assured you have a strong
team working together, caring about your project.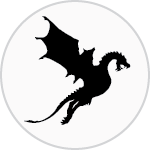 creative designs
With 20 years of design experience, providing creative, professional design work is our top priority.

we work miracles
We are accustomed to tackling difficult design challenges and meeting tight deadlines, on time and on target.

multi-disciplinary
At Moxie we work together, sharing our talents and professional disciplines to create exciting visual presentations.

brand consistency
We keep your brand consistent,
no matter which media, your brand
is always presented in its best light.