Questions, Concerns, Comments? You tell us. We listen.
Email: info@moxiemedia.ca
Monday to Friday – 9:00 am to 6:00 pm
Saturday & Sunday – Specific to contract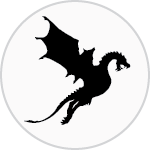 Creative DESIGN
With 20 years of design experience, providing creative, professional design work is our top priority.

We create miracles
We are accustomed to tackling difficult design challenges and meeting tight deadlines, on time and on target.

Multi-disciplinary
At Moxie we work together, sharing our talents and professional disciplines to create exciting visual presentations.

Consistency
We keep your brand consistent, no matter which media, your brand is always presented in its best light.